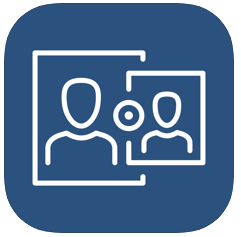 Next, register your child's device:

1. Download and open the "Jamf Parent" app on your iPhone or iPad. Prepare app for student iPad Registration.
2. Open "Self-Service" on your child's iPad and tap the Jamf Parent icon located in the upper right hand corner of the screen. This action will display a QR code that allows registration with your Jamf Parent app.
3. Use the Parent's iPhone or iPad camera to grab the QR code and the device will automatically register. You may register multiple iPads to the same Parent iPhone / iPad.

Parents may oversee their child's iPad at all times, other than 6:00 am until 4:00 pm each day, Monday through Friday. Central Lee Schools will manage the iPads from 6:00 am to 4:00 pm, Monday - Friday.

This guide provides step-by-step instructions on how to use the features in Jamf Parent to manage your child's school-issued device. https://www.jamf.com/resources/product-documentation/jamf-parent-guide-for-parents/


*Note: Students in grades 6 - 12 are allowed to take their school-issued iPads home. The JAMF Parent program is intended to help parents of 6 - 12th grade students oversee school issued iPads from 4:00pm through 6:00 am, M-F and through the entirety of weekend hours. Students younger than 6th grade will not be part of the JAMF Parent program due to not having their iPad issued outside of school hours.