Central Lee Middle School
Kim Ensminger, Principal
2642 Highway 218
Donnellson, IA 52625
Phone: 319-835-9510
Montrose Local Phone: 319-250-1201
Fax: 319-835-5020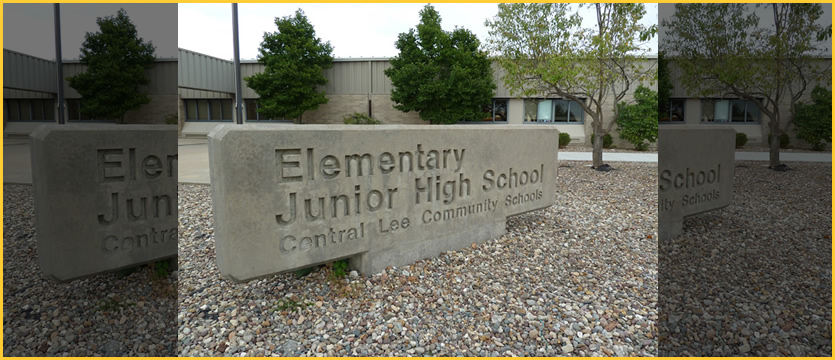 Visit our Middle School website here.


Within the walls of Central Lee Middle School, one will find a strong sense of community. The principal, teachers, staff, and students work together to set and accomplish goals. The middle school consists of three grade levels: sixth, seventh, and eighth.
Central Lee Middle School offers strong core classes in Language Arts, Mathematics, Reading, Science, and Social Studies at all three grade levels. This curriculum is designed around proven practice in education to provide students with a foundation in the basic skills, problem solving, team work, citizenship and behavior. Throughout the day, students are exposed to several exploratory classes. These classes are designed to expose students, in an abbreviated way, to a variety of possible high school academic or career-oriented fields.
Kim Ensminger, Principal