Welcome to our 2023-2024 Registration page! There will not be a scheduled, in-person registration day for the 23-24 school year. The process of registration, for all students K-12, must be completed online. Please review the information provided on this page to help guide you through the registration process.
If you have any questions, please contact Amanda Brown (abrown@centrallee.org, 319.835.9510, option 2).
Click on the link below to create an account and register your student.
New students will need the following:
Proof of birth date

Immunization Records

Health Insurance Policy Number

Kindergarten students will require a physical

Kindergarten students will require a dental screening

Previous school attended name, address & dates attended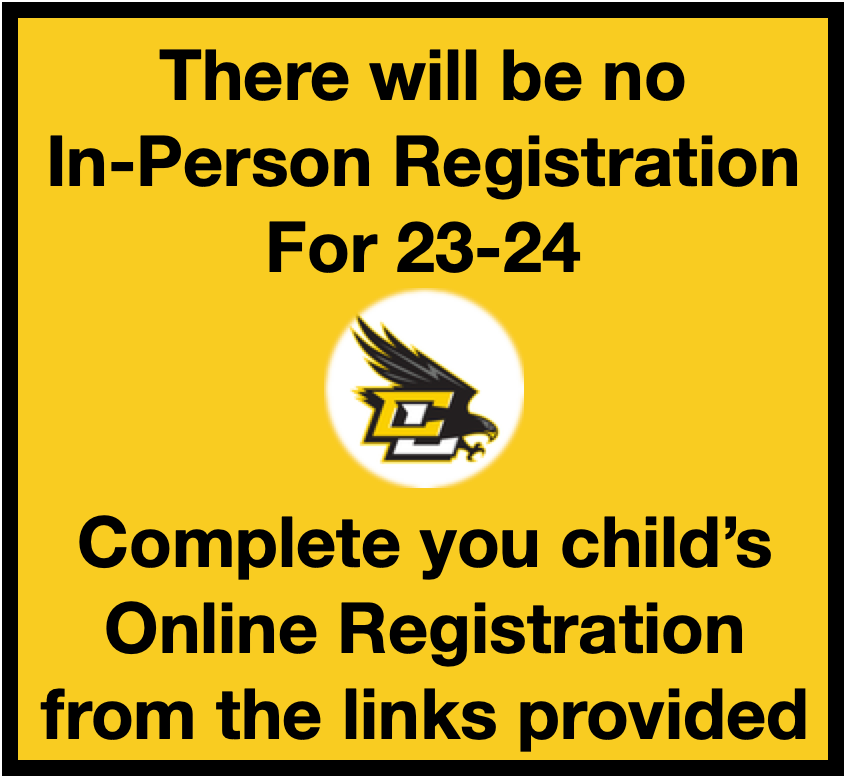 Other Areas of Registration
How do I get started?
Visit https://centrallee.powerschool.com/public/home.html and log in to the PowerSchool Parent Portal. Use the same username and password credentials you had established in previous school years. If you do not remember your login information, use the 'Forgot Username or Password' link and follow the on-screen instructions.
From the Parent Portal:
Select the student you wish to register along the top

Scroll down and select the "Returning Student Registration (2023-2024)" Icon on the left side margin, near the bottom.

Enter the selected student's birth date, when prompted.

Agree to the terms and conditions, if prompted.

Read the on-screen instructions and select "Begin Forms".
I can't remember my login for the PowerSchool Parent Portal.
If you aren't able to retrieve your login credentials using the "Forgot Username or Password" link on the Sign In page. Please contact Central Lee directly for assistance logging in to the Parent Portal. 319-835-9510.
When do I have to complete the online registration questions?
Please complete and submit all student online registration forms and payment by August 1st. Online Registration may be completed after August 1st, however, late submissions may affect scheduling preferences and class assignments.
Do I have to answer all the questions?
Not necessarily, but most questions are marked as "Required" and must be answered before you can submit your form.
What if I make a mistake?
If you would like to make a change prior to submitting the form, you can either navigate back to the page using the "Prev" and "Next" buttons or if you are on the Review page select the underlined field. If you have already submitted the form and payment, you will need to contact your child's school office so they can make the changes for you.
I've completed the form, now what?
Once you have finished entering your information and have made payment, choose "Submit." This will send all of the information you've entered to the school. If you cannot select this button you will need to make sure that you have answered all required questions.
What if I have more than one student in the district? Do I need to do this for each child?
Yes, you will need to provide information that is specific to each child. We recommend that you complete and submit one form and then start another. This will allow you to "snap" (or share) selected family information, which saves you time.
Help! I'm having technical difficulties.
For technical support, visit our PowerSchool Community help center or click "Help" from any form page. Or, call the school directly at 319-835-9510.
"Our priority is to create a culture where all students are expected to achieve a better tomorrow"
Central Lee CSD - www.centrallee.org. 319.835.9510. 2642 Hwy 218Donnellson, IA 52625