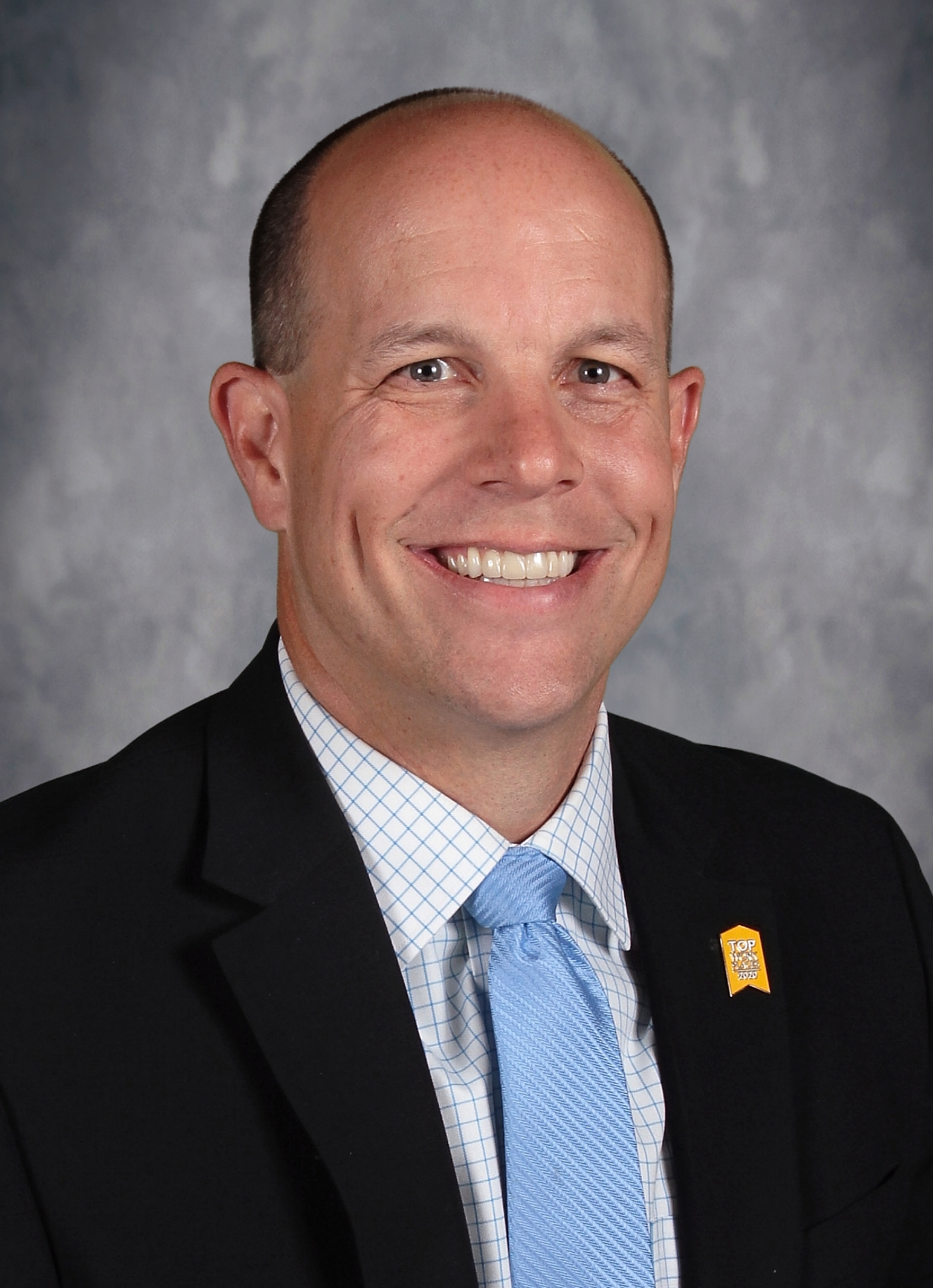 Dr. Andy Crozier is currently serving his 13th year as a public school superintendent and his 8th year at Central Lee Community School District. Dr. Crozier is an alum of the Central Lee School District.

Dr. Crozier started his educational career as an elementary teacher at Louisa-Muscatine School District in Letts, IA. While at Louisa-Muscatine, Dr. Crozier also coached several sports, served as Activities Director, and was active in numerous educational improvements in the district. After Louisa-Muscatine, Dr. Crozier transitioned to Grant Wood Area Education Agency in Cedar Rapids, IA. At GWAEA, he served as Coordinator of Digital Learning. In this role, he supervised and lead technology consultants, assistive technology consultants, and numerous federal grant employees. Dr. Crozier worked directly with area superintendents and principals on a variety of 21st-century school improvement initiatives.

In 2010, Dr. Crozier moved to Andrew, IA to serve as Superintendent/Principal for the Andrew Community School District. He served in this capacity for three years and then became a shared superintendent between Andrew and Easton Valley Schools in Preston, IA. During his time at Easton Valley and Andrew, Dr. Crozier implemented a 1:1 laptop program at both districts, helped Andrew CSD implement The Leader in Me program which has since received national recognition as a "Lighthouse School", completed several building improvement projects, and help build a positive culture at Andrew CSD which was recognized as a "Top Workplace in Iowa" in 2016.

Dr. Crozier attended Iowa State University for his bachelor's degree in elementary education. He completed his Masters in educational leadership from Viterbo University in Lacrosse, WI. Dr. Crozier completed his Certificate of Advanced Studies (superintendent licensure program) at Iowa State University. Most recently, Dr. Crozier completed his doctoral program at Western Illinois University in 2018.

Dr. Crozier is married to Julie Crozier and together they have three boys (Caden, Carter, and Cameron). Mrs. Crozier is an alum of Central Lee as well and currently serves as an instructional coach for the district. The entire Crozier family is "Proud to be Central Lee"!