We are looking to fill several positions including Custodian, Cook, and Bus Driver! Email
ebritton@centrallee.org
for more information. #Proud2bCL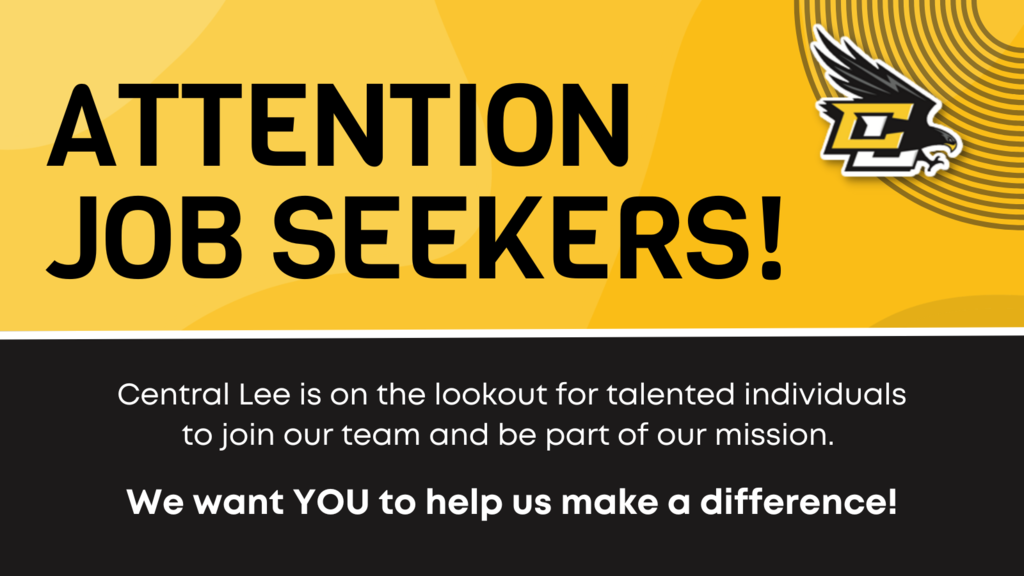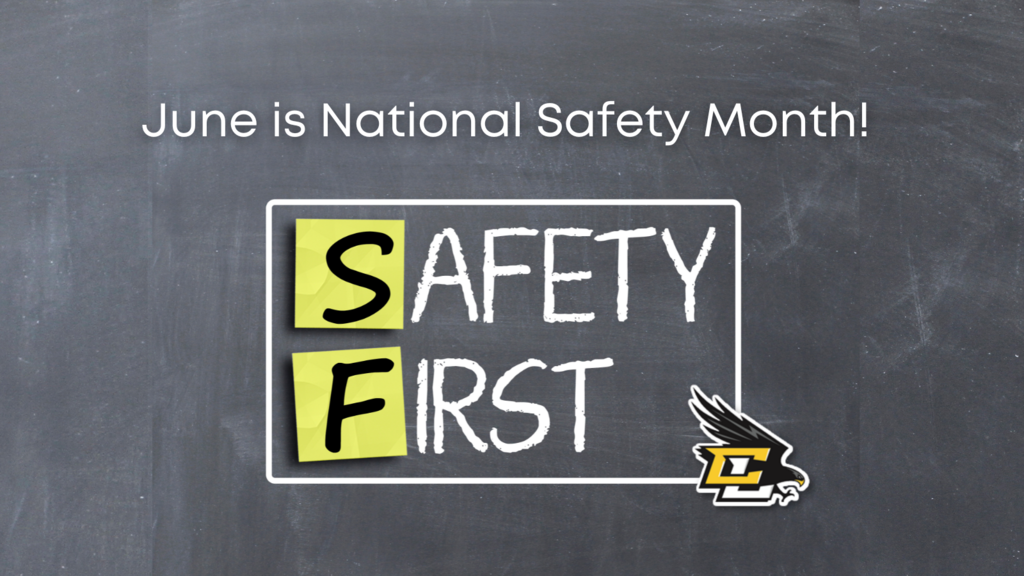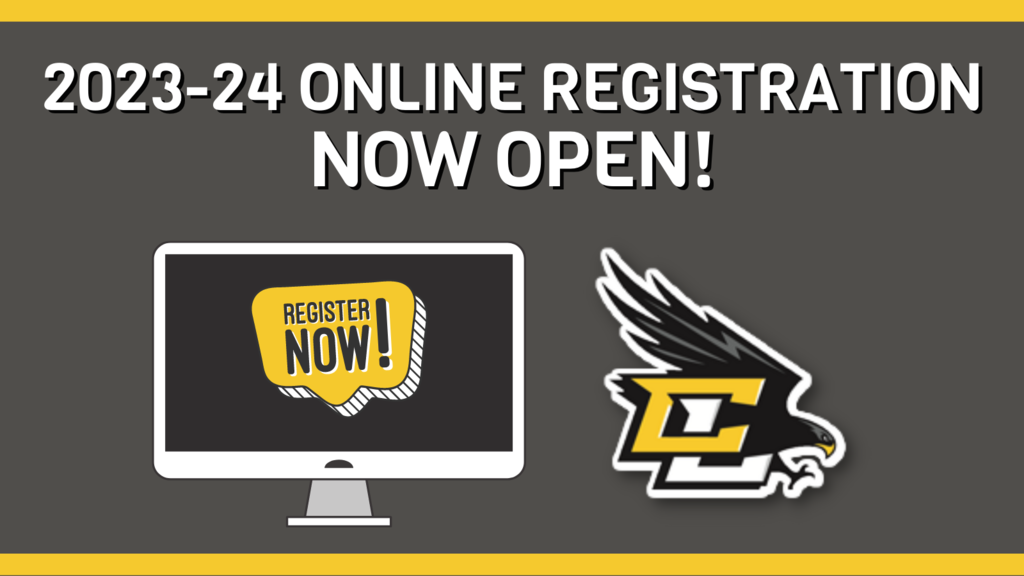 Lee County Health Department will be offering Immunization Clinics this summer. This is a great opportunity to ensure your student is current on immunizations before school starts.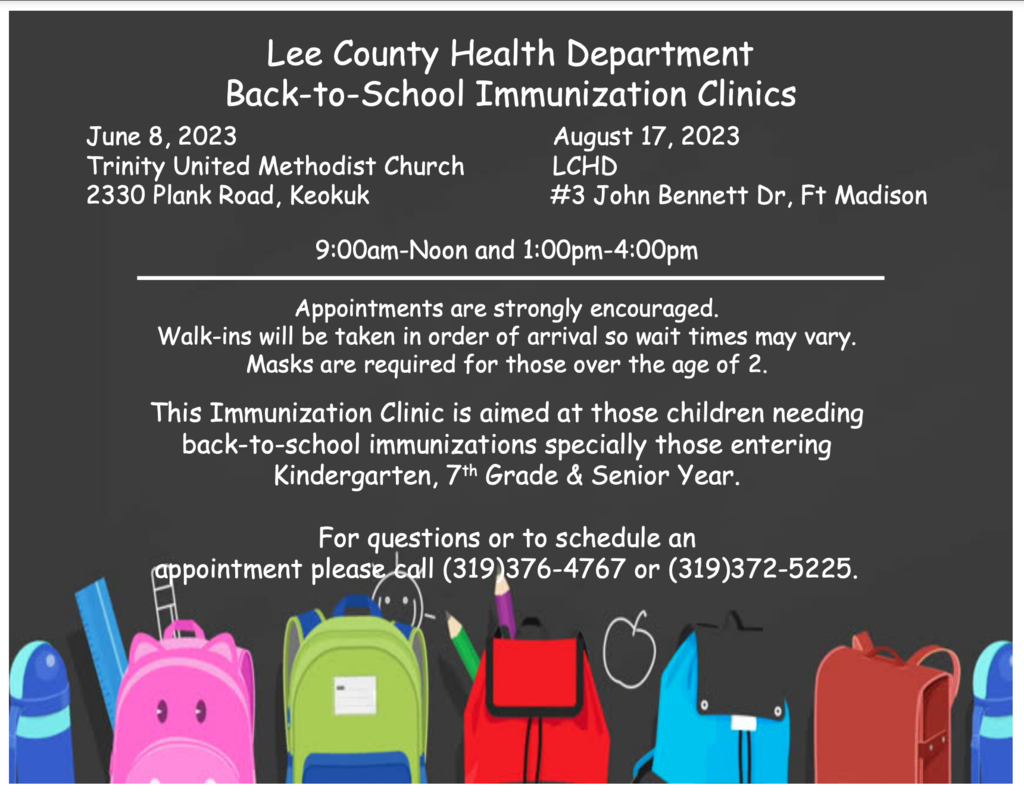 The Central Lee Elementary Faculty is heading out to the playground for the summer! We sincerely thank parents for their strong and positive partnership in educating their children. We are proud of our students for working extremely hard this past school year to learn and grow. Enjoy your summer! Be safe and get out there and play! #Proud2bCL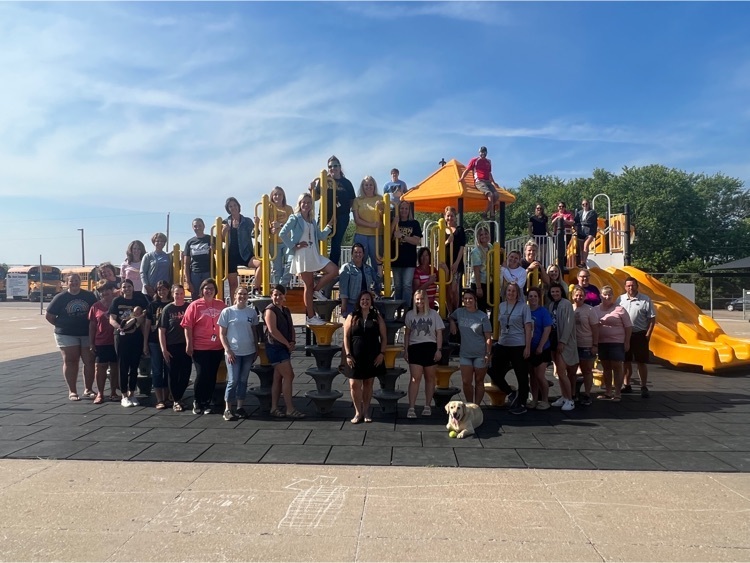 We congratulate Mrs. Marge Lightfoot on her retirement! She spent 27 years as Librarian Staff at Central Lee PK-8 and 2 years as Hawks' Place After School Program Coordinator. She was dedicated, caring, detail-oriented and will be greatly missed!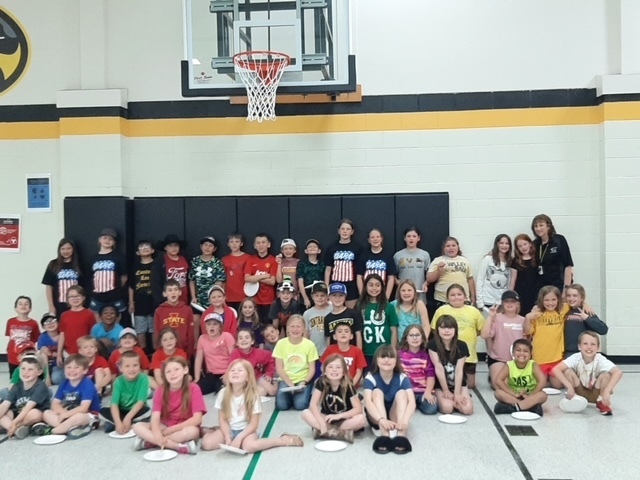 We congratulate 5th grade teacher, Mrs. Kathy Blanchard on her retirement! We are thankful for her service, commitment and dedication to Central Lee these 28 years!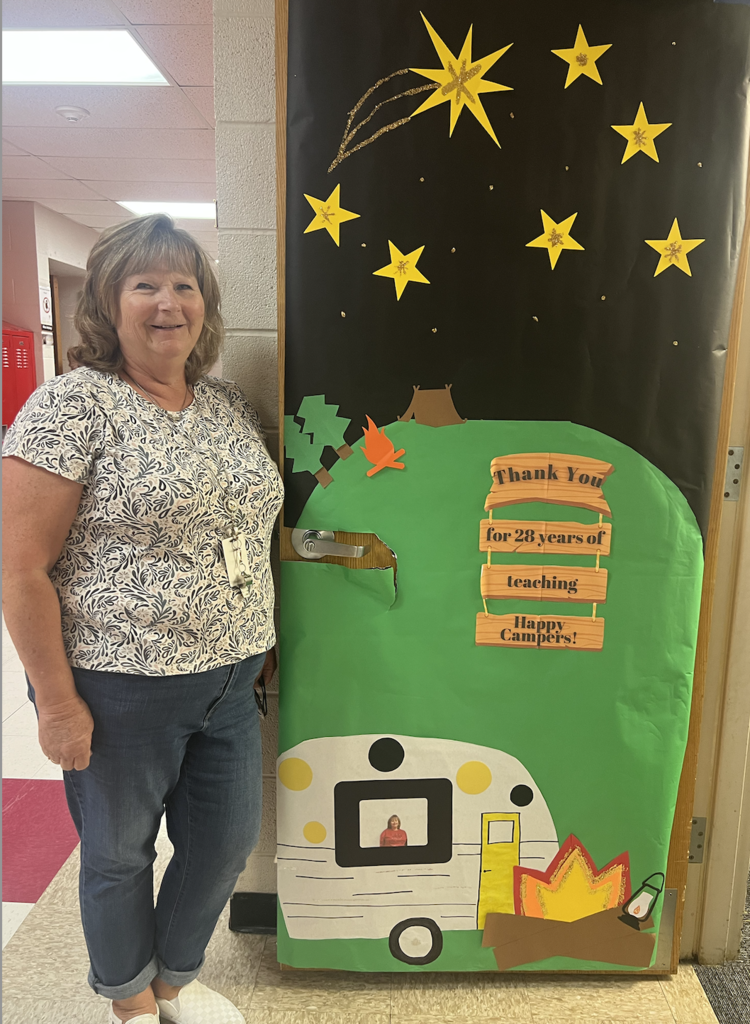 This Memorial Day, we reflect on and express our gratitude for those who have made the ultimate sacrifice for our nation. We are truly thankful. 🇺🇸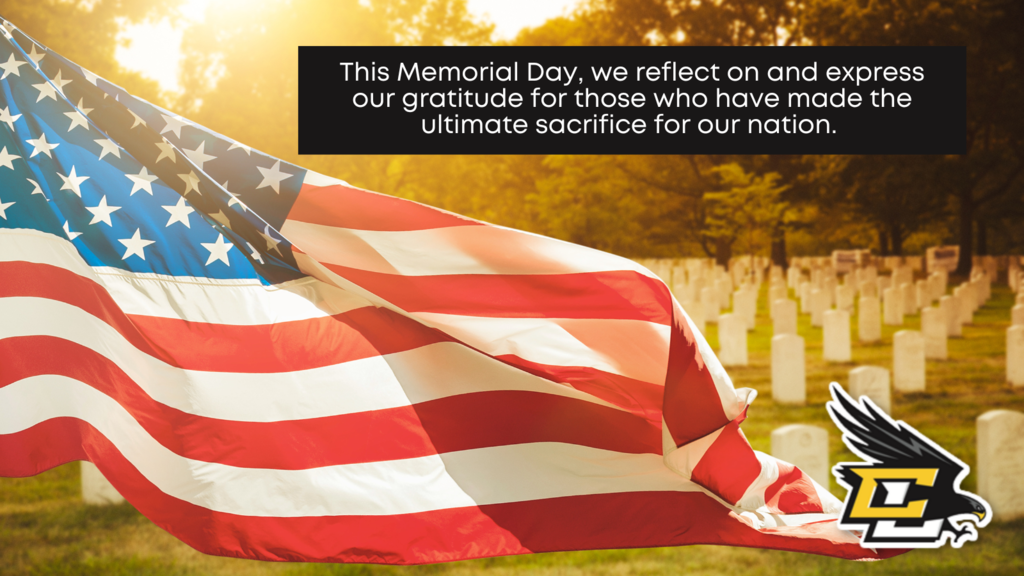 End of year traditions are a very important aspect of school life- especially when they involve a water war! All PK- 8 staff and students come prepared to end the year soaked. Our Lee County Sheriff's Department gets in on the fun, too! It is an easy way for staff to hide the tears as we let go of this year's kiddos for the summer. Thank you to the bus drivers who get in on the fun by taking extra time pulling away and cleaning up the aftermath. #Proud2bCL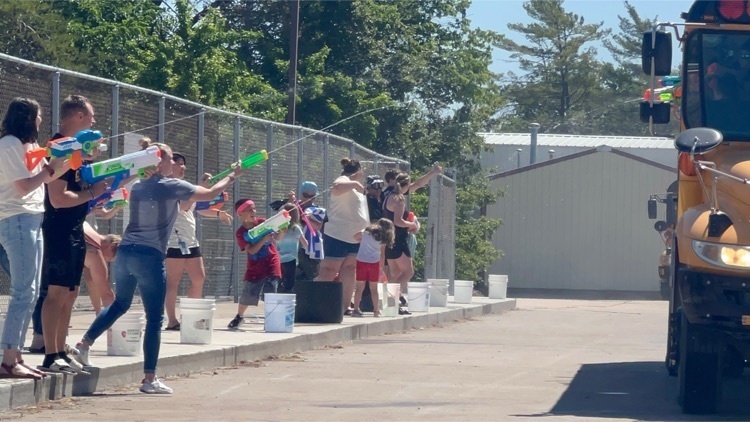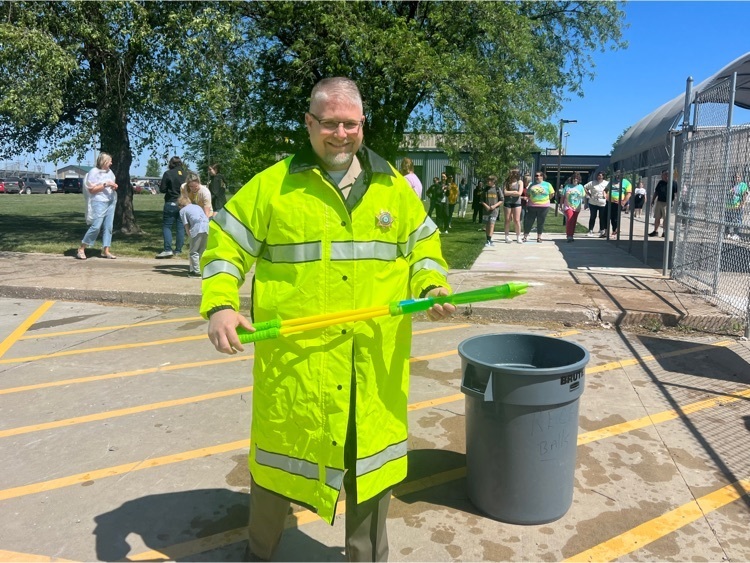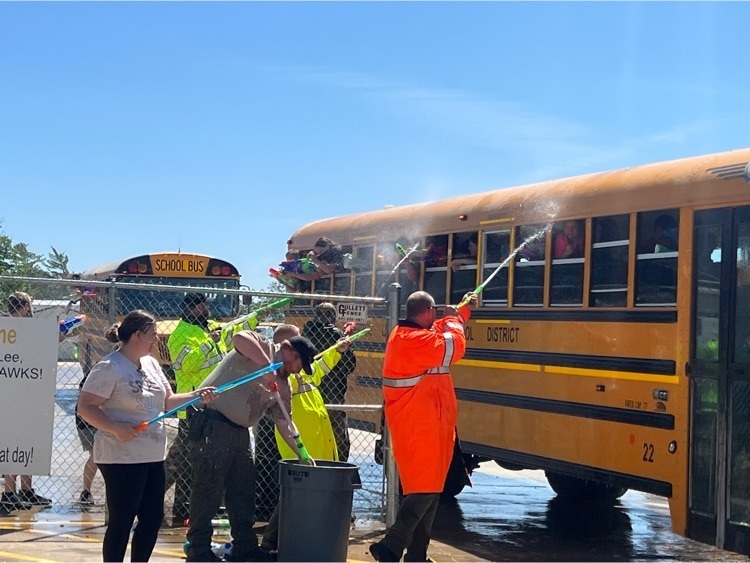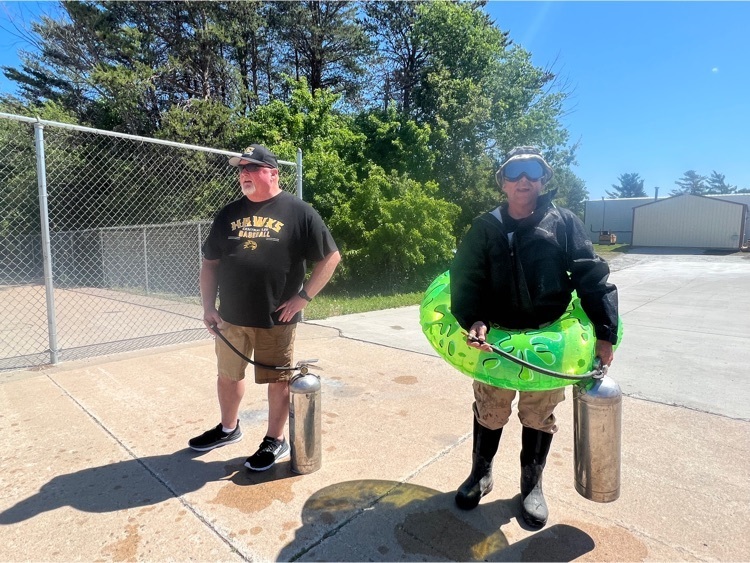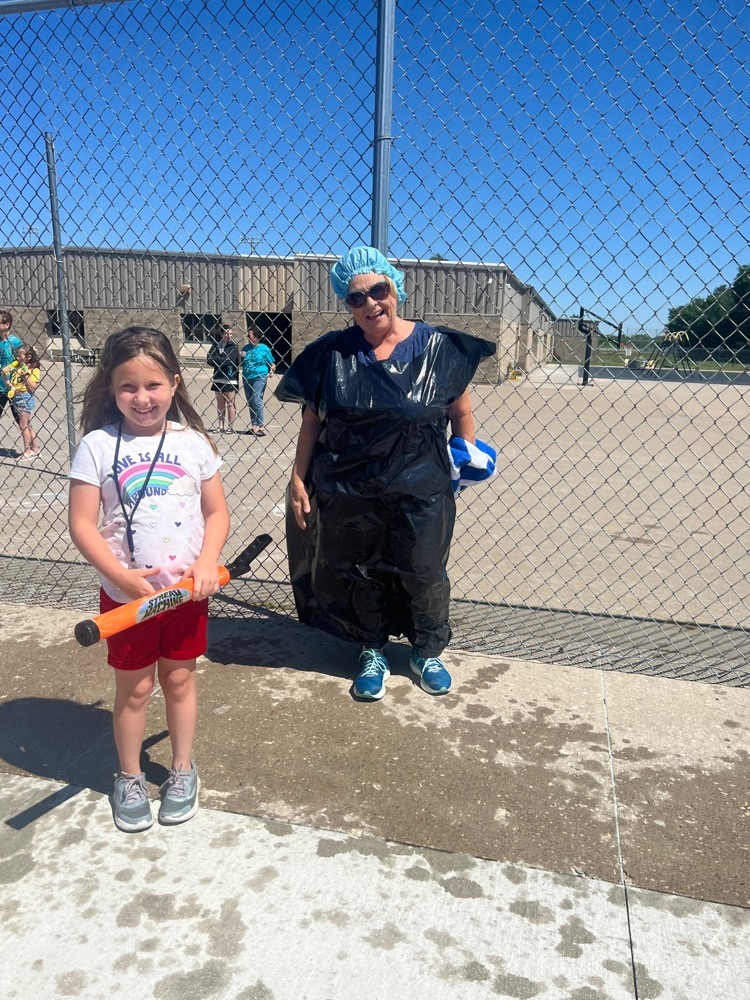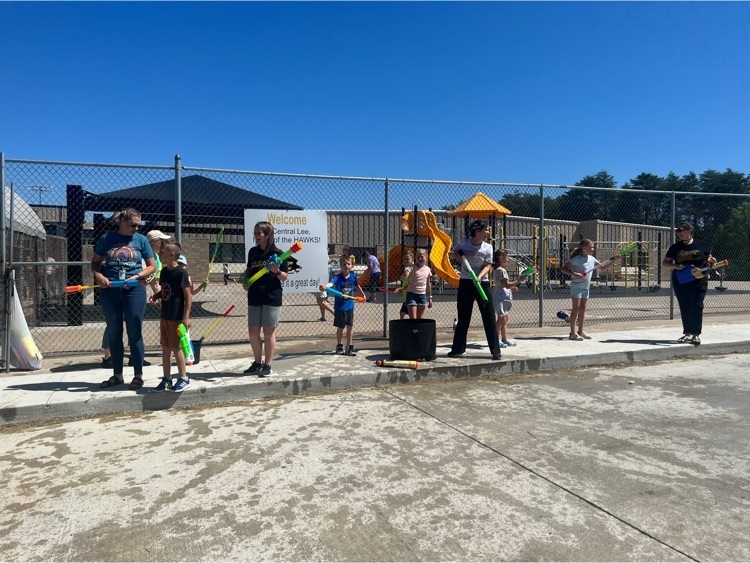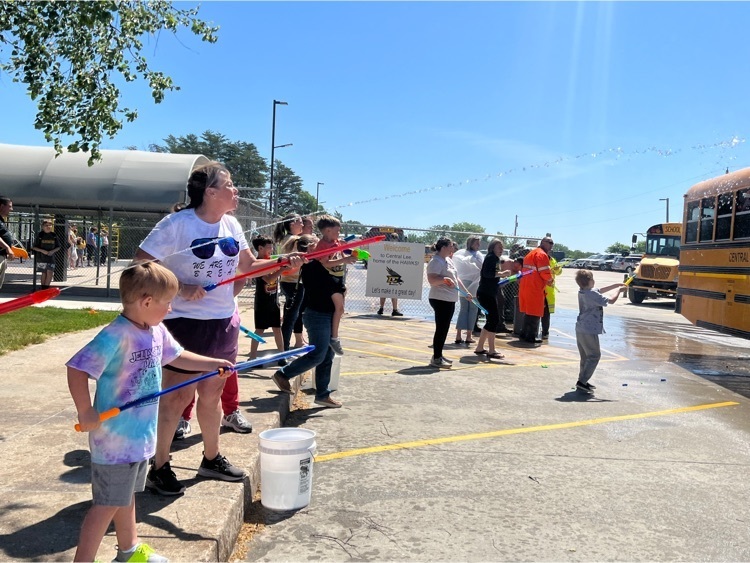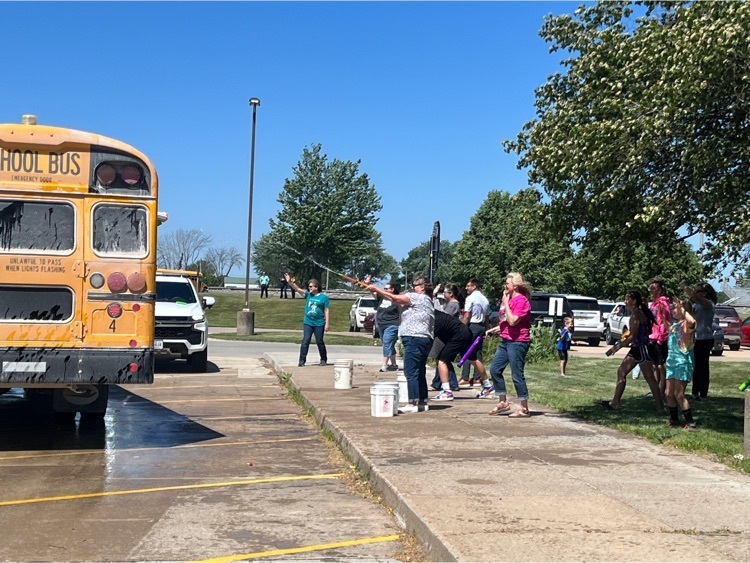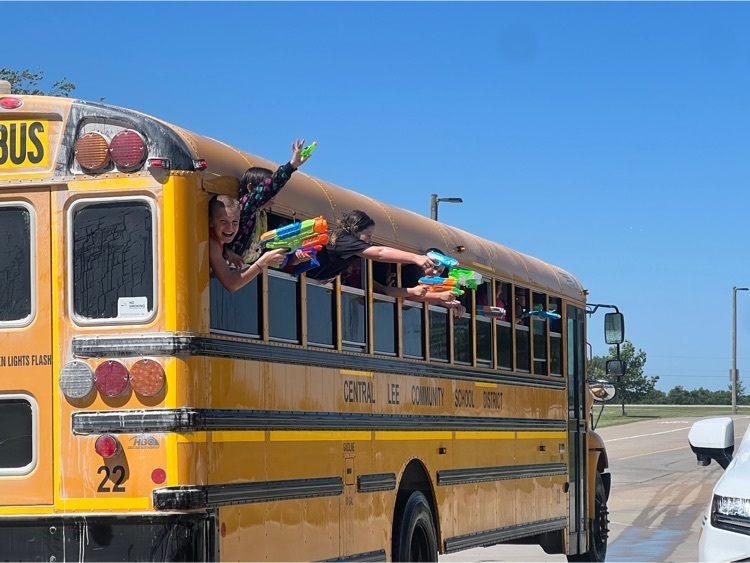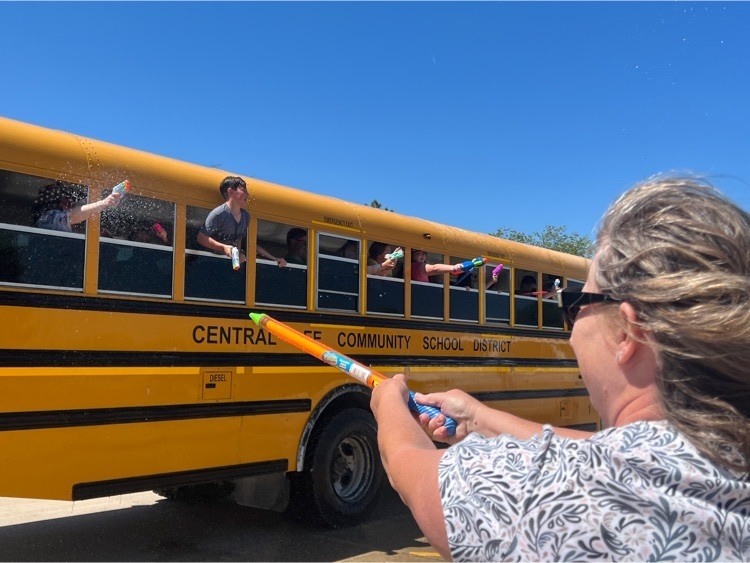 5th grade Extended Learning Program students, along with their teacher, Mrs. Weirather and Principal Mrs. Fuger delivered a $500 donation to PAW in Fort Madison. Student, Gabe Fowler wanted to do something positive to bring awareness to animal cruelty. He enlisted support from his classmates and the entire school. Posters and public service announcements were made for a $1 Hat Day and the school happily participated. Thank you for your leadership, Gabe!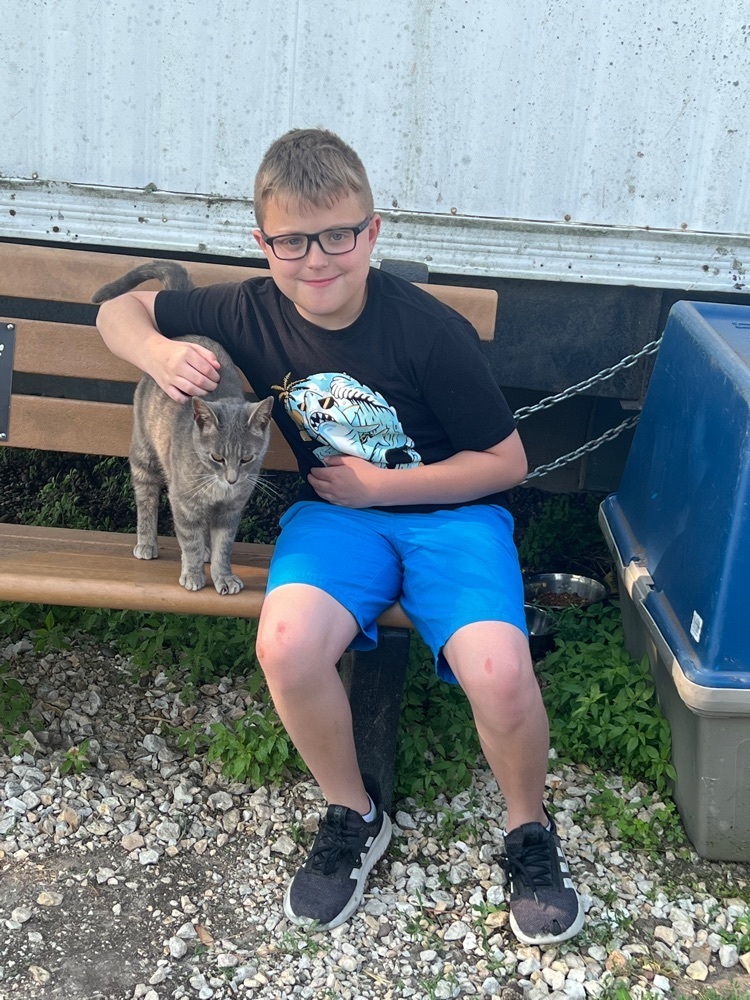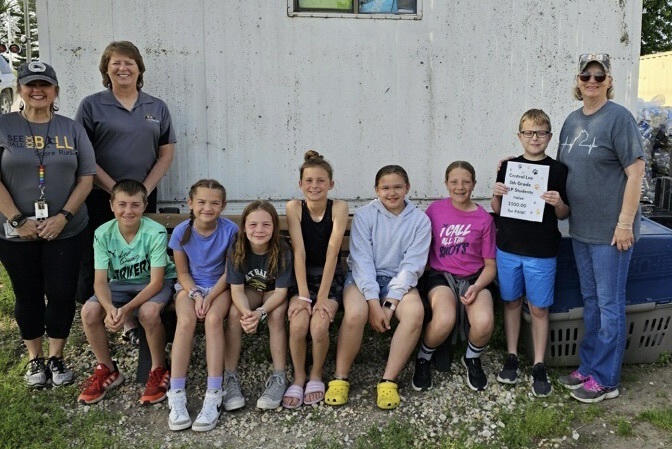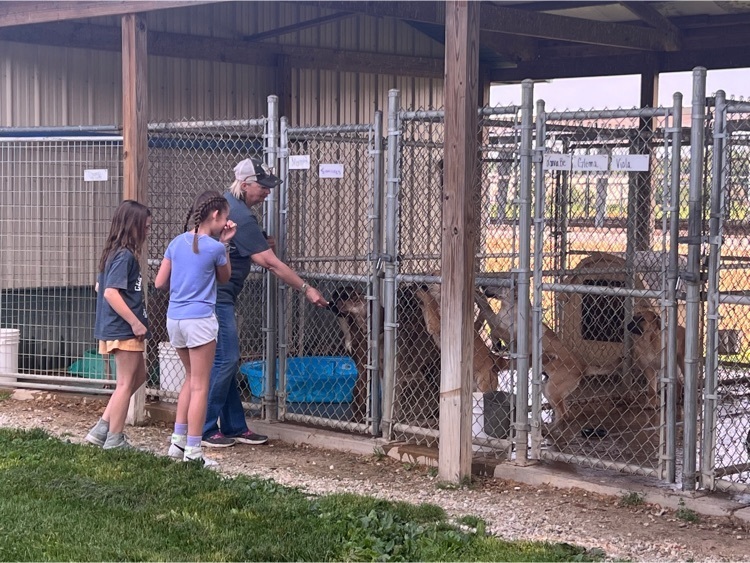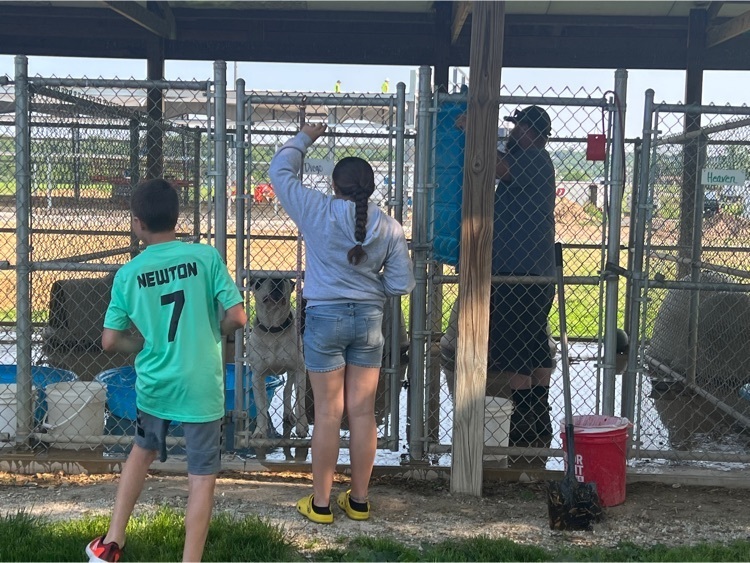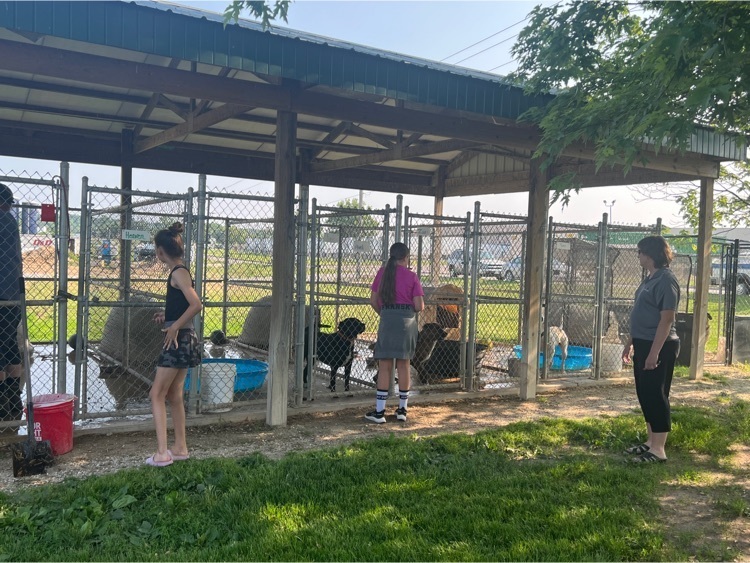 Today is the last day of school! We would like to thank everyone for making the 2022-23 school year so special. Have a great summer! ☀️

The Central Lee FFA awarded four members with Star awards at the annual parent-member-community appreciation banquet recently. (L-R) Mya Lampe-Star in Placement, Makayla Morrison—Star in Agribusiness, Everlee Harvey—Star in Agriscience, Karlie Pohren—Star Chapter Farmer. Each member has an outstanding Supervised Agricultural Experience Program in their respective area, exemplary scores in coursework, and scores of FFA leadership activities. #CTEworksforCL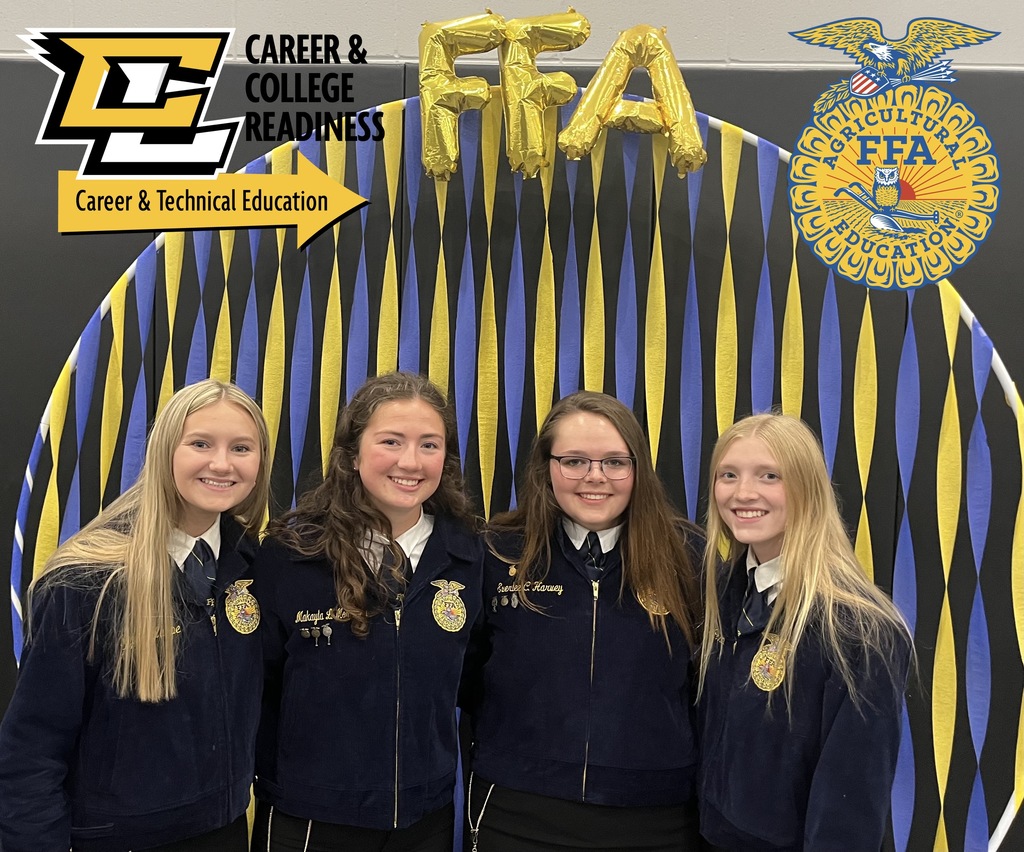 Thanks to Travis Hayes for sharing his snakes with the students & staff!!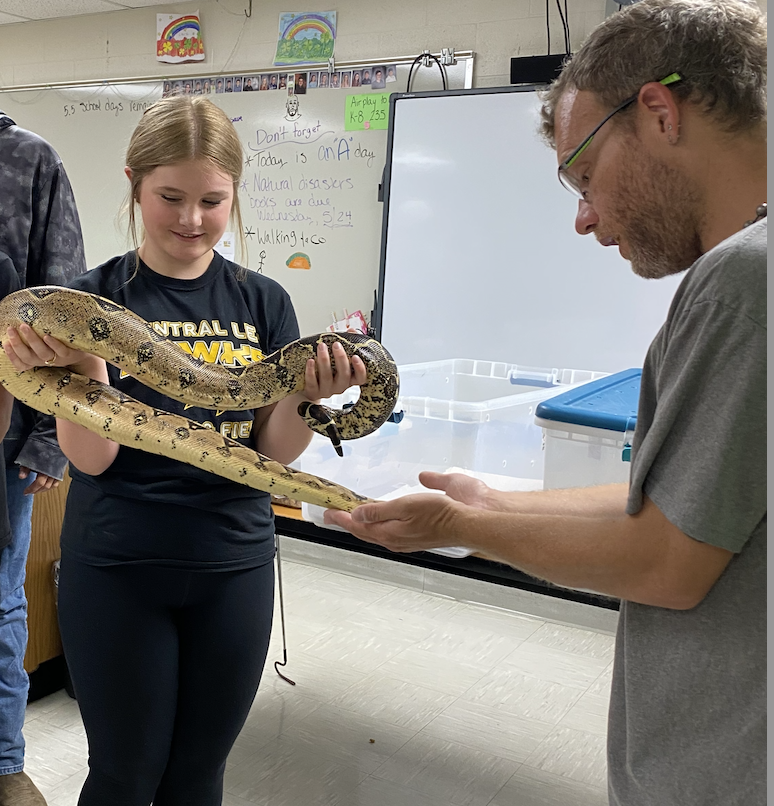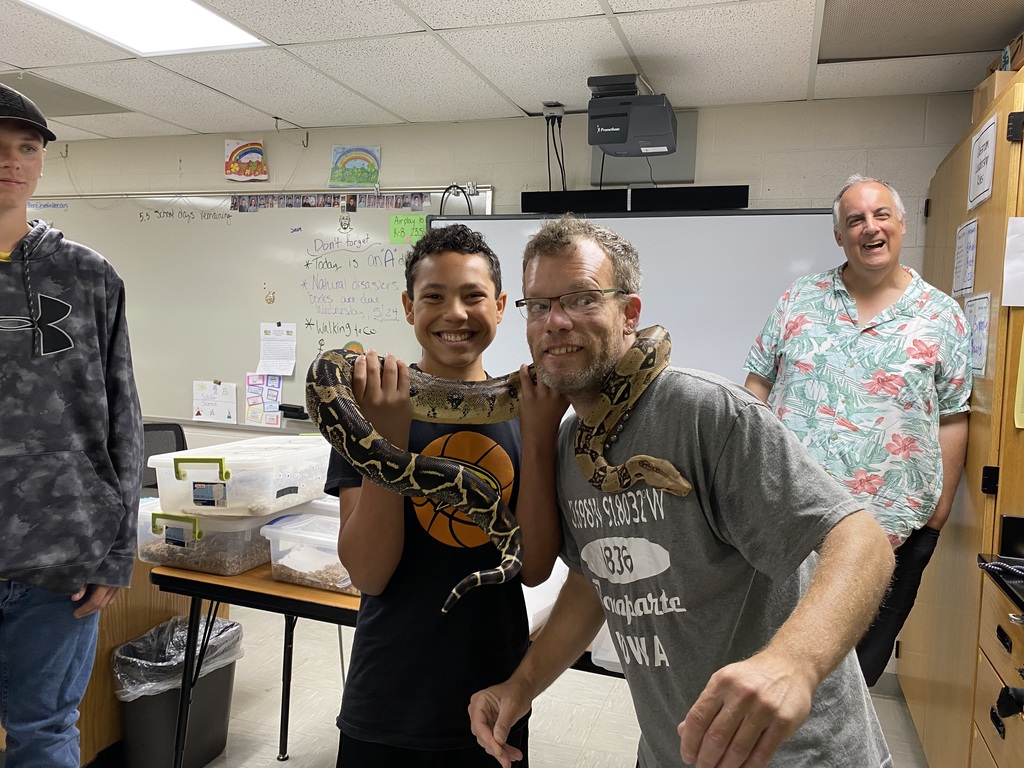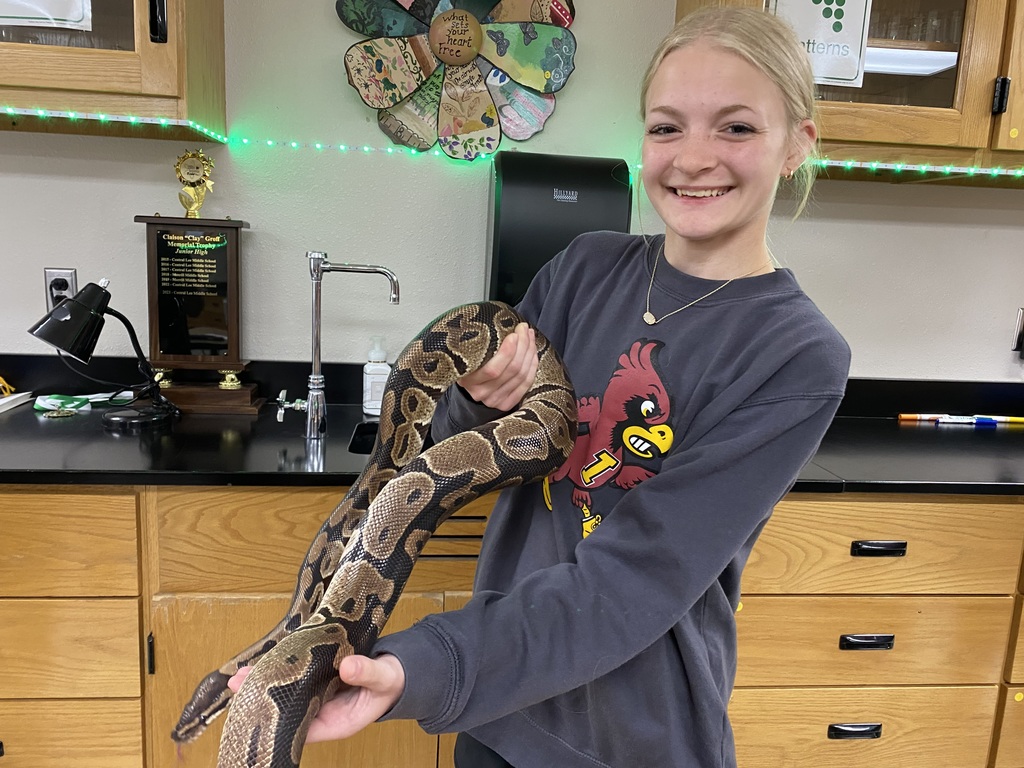 Central Lee High School Baseball and Softball teams will be hosting Highland tonight. Both games will begin with JV at 5:30 followed by the Varsity.

The Staff vs. 5th grade Champions Kickball Game is always a big hit! It was a wonderful day for this annual event and the staff came out victorious again this year. So many fun memories made today! Thank you to Mr. Weirather for coming out of retirement to umpire along with Mr. Finney. Additional thanks to announcers Dr. Crozier and 7th grader, Avery Hopp.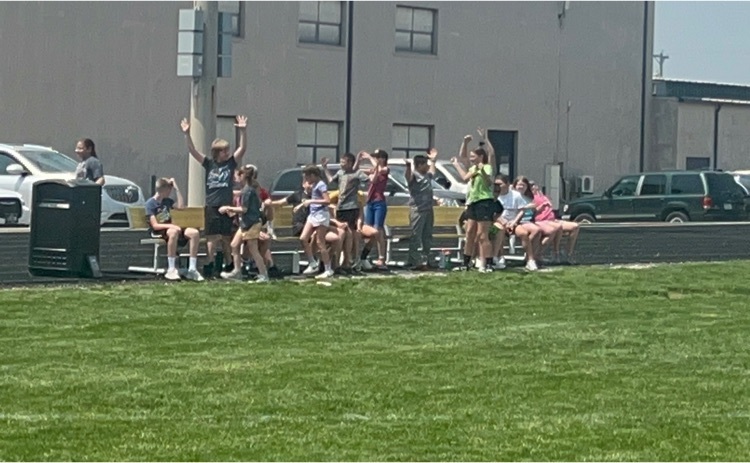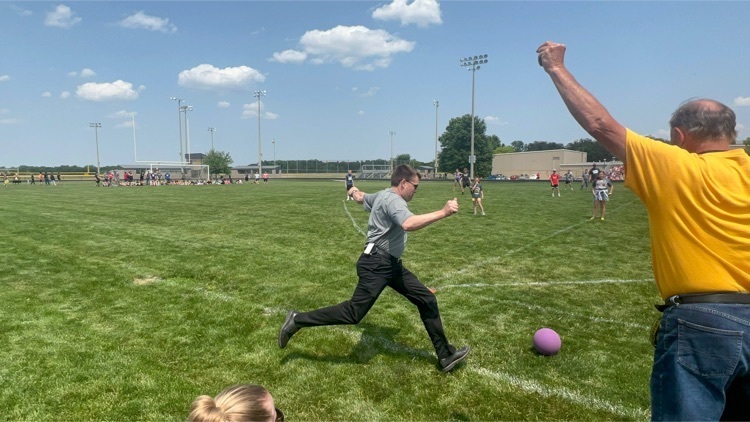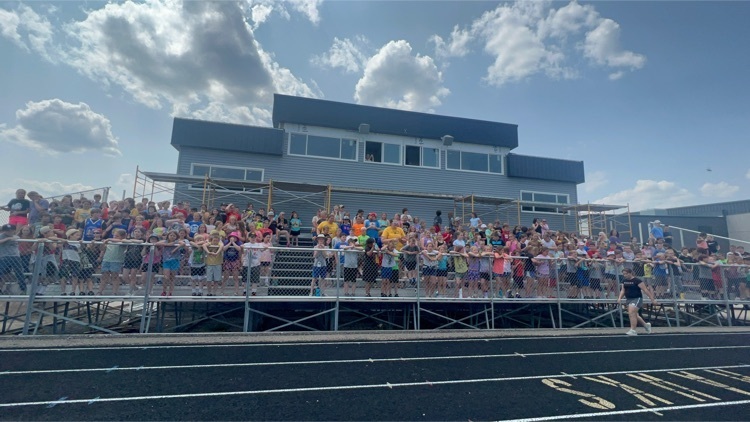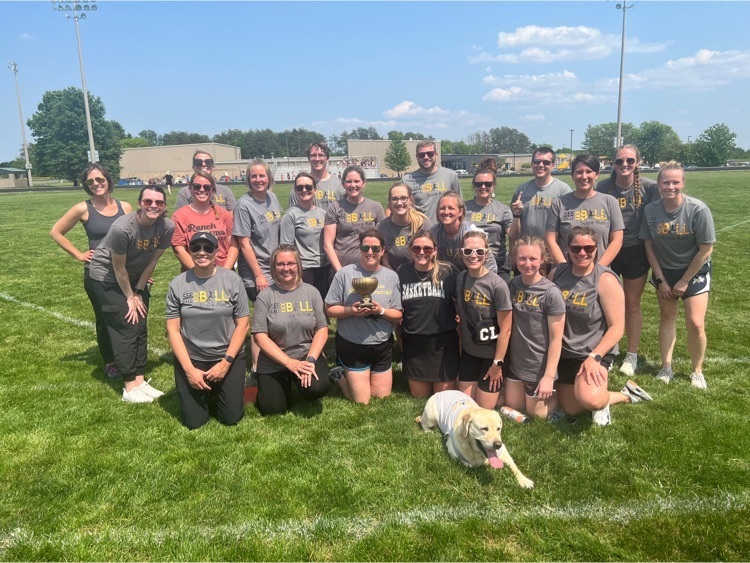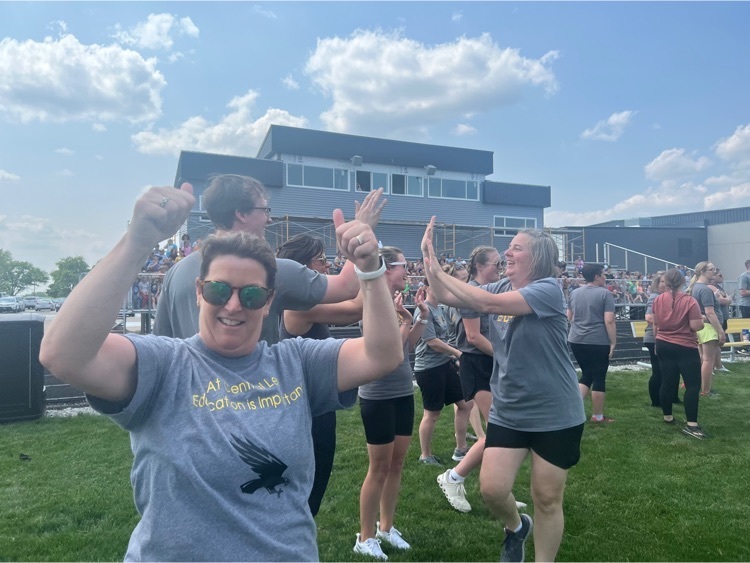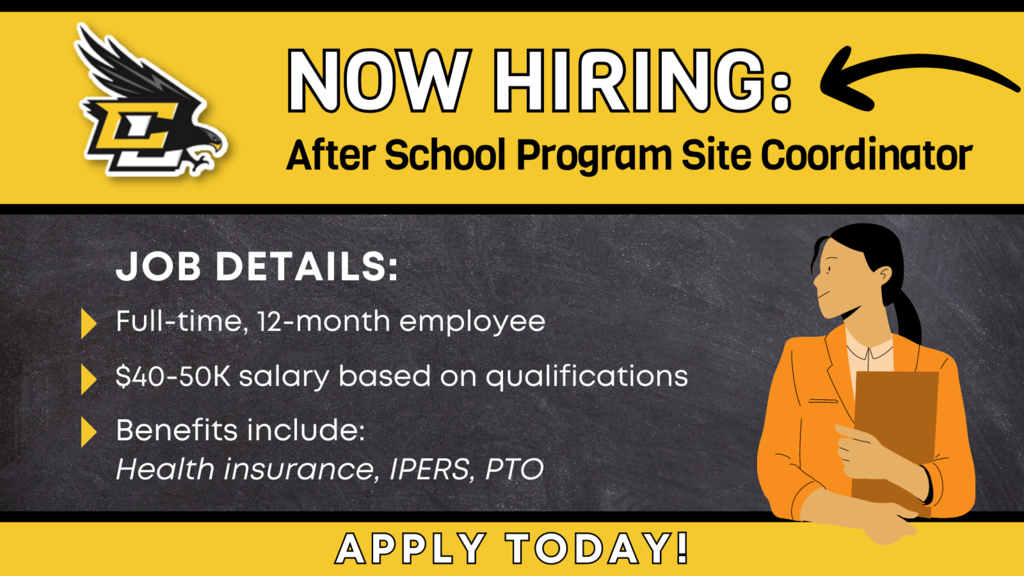 Have a great summer!

Each spring the 5th grade students are trained by specials teachers to lead CLES Field Day! The entire elementary participated in many different activities on the track and football field. The 5th grade leaders did an amazing job of explaining each activity and monitoring participants.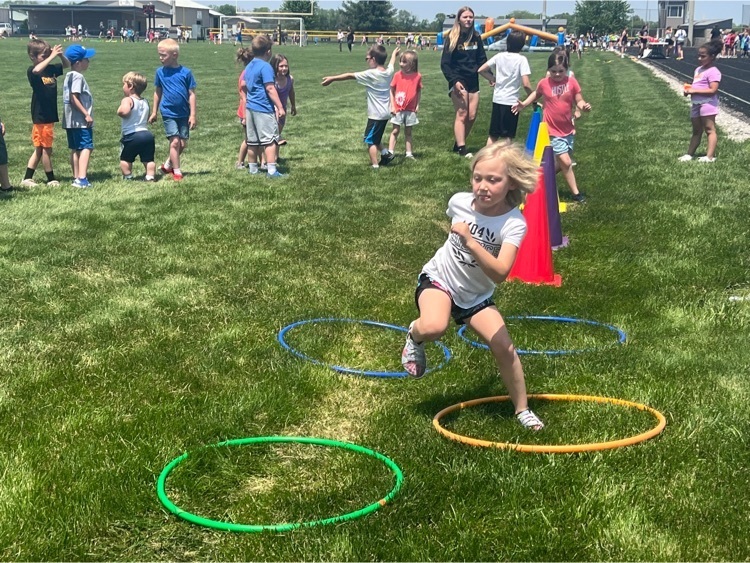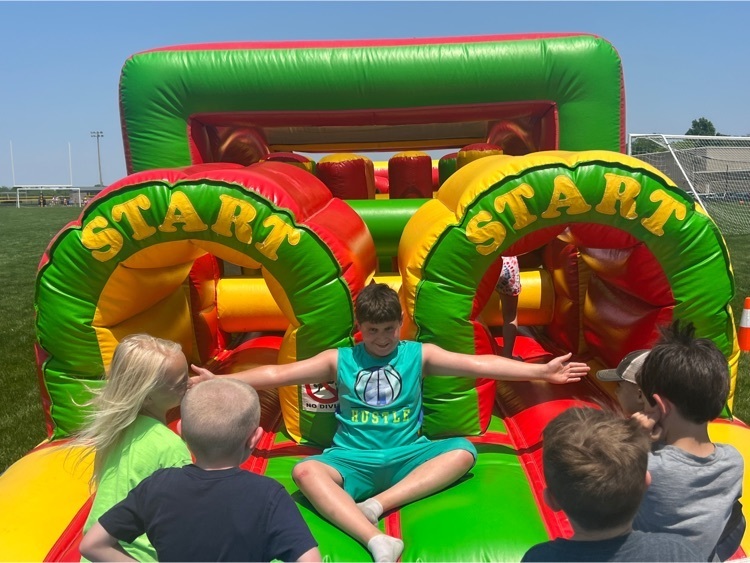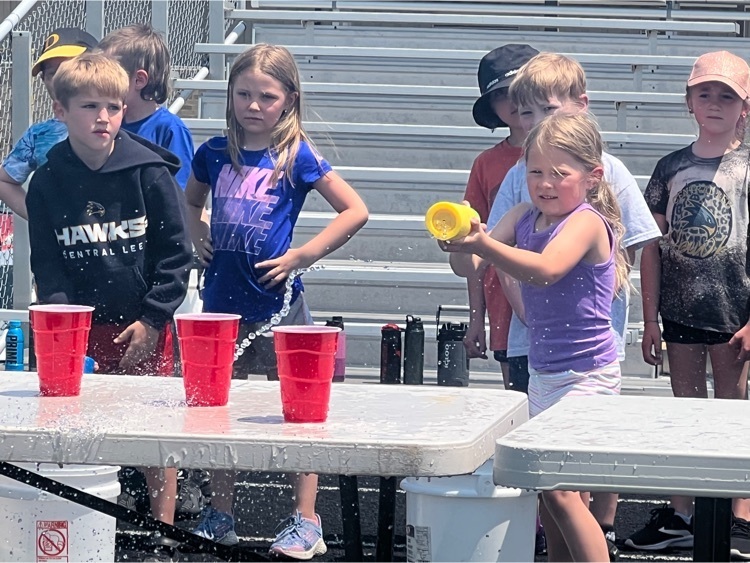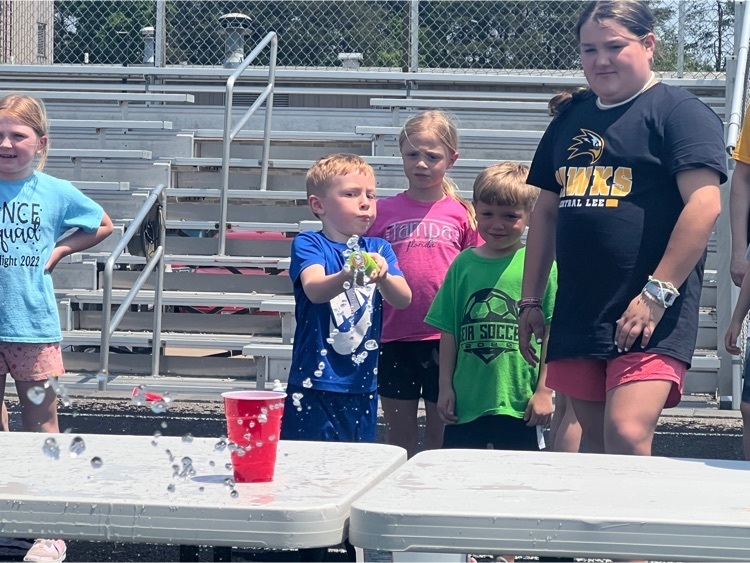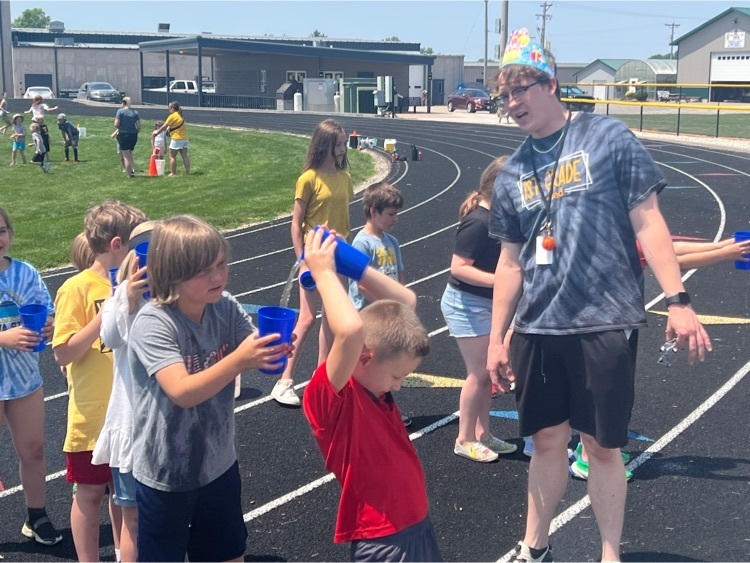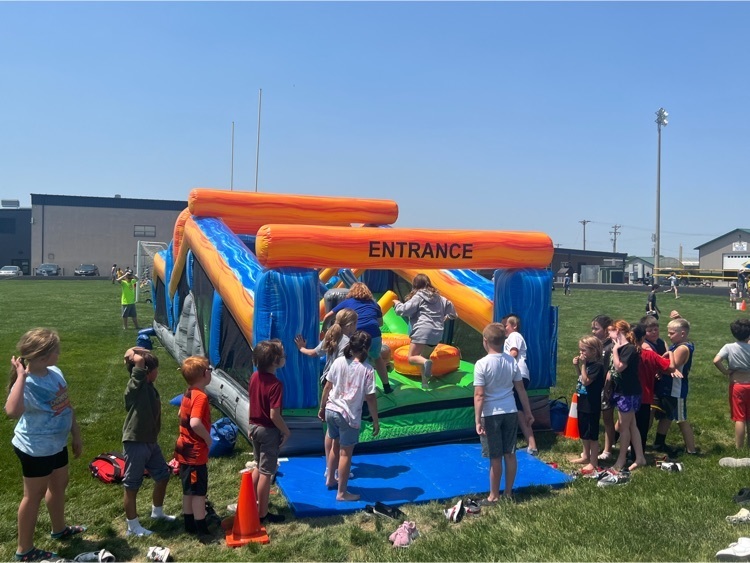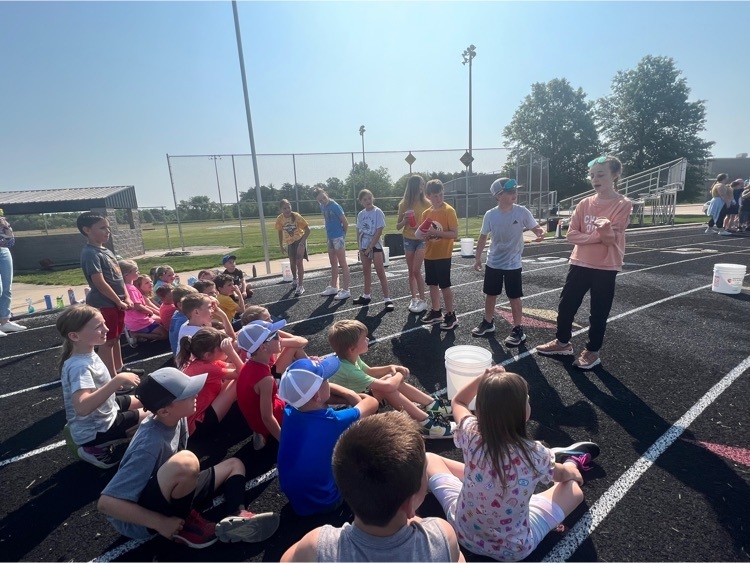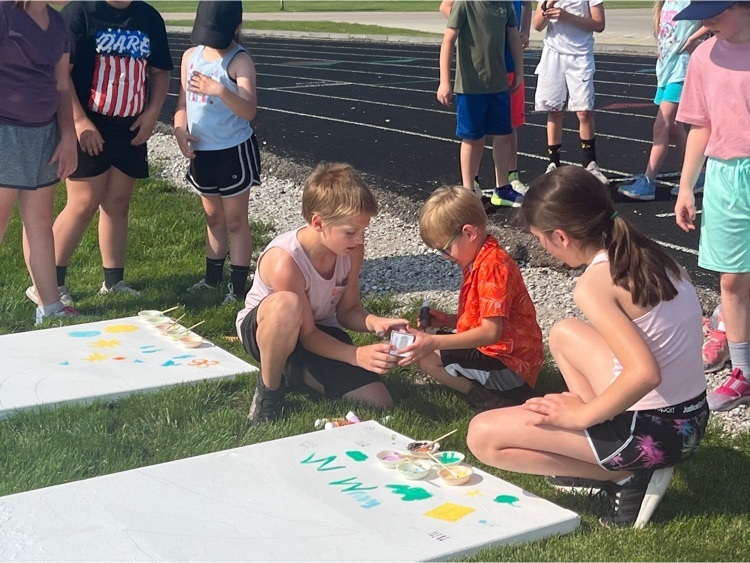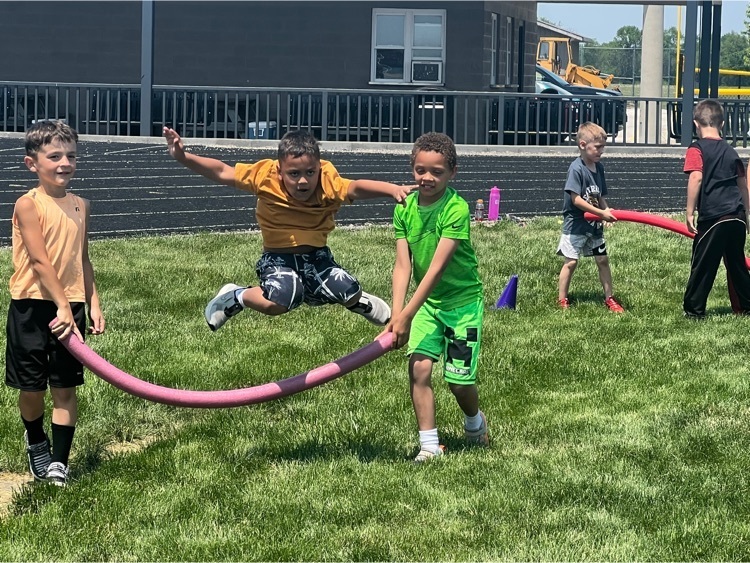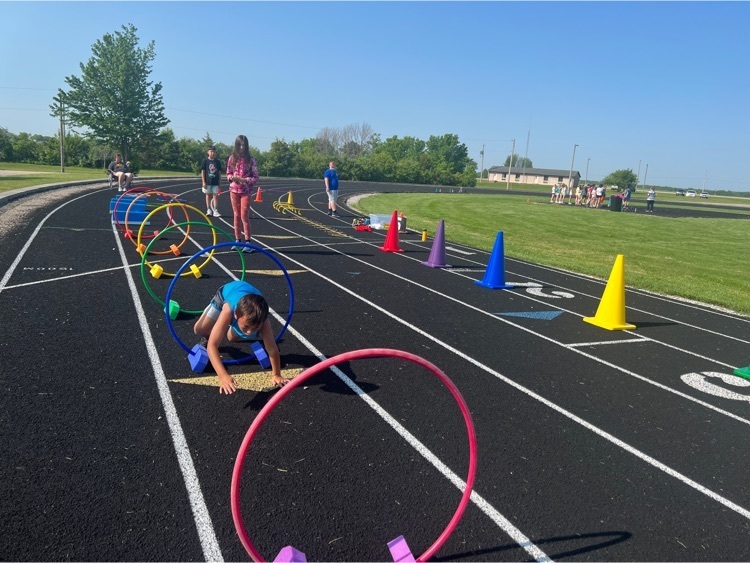 Congratulations to the 2023 Little Hawks Preschool Graduates. The future of Central Lee is bright with these amazing kiddos! Thank you to all who attended in support of these students.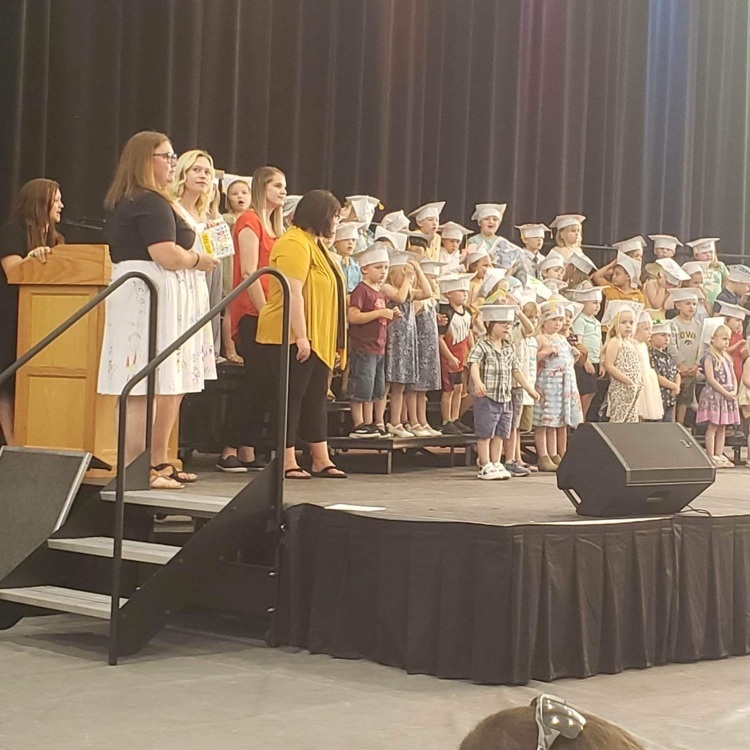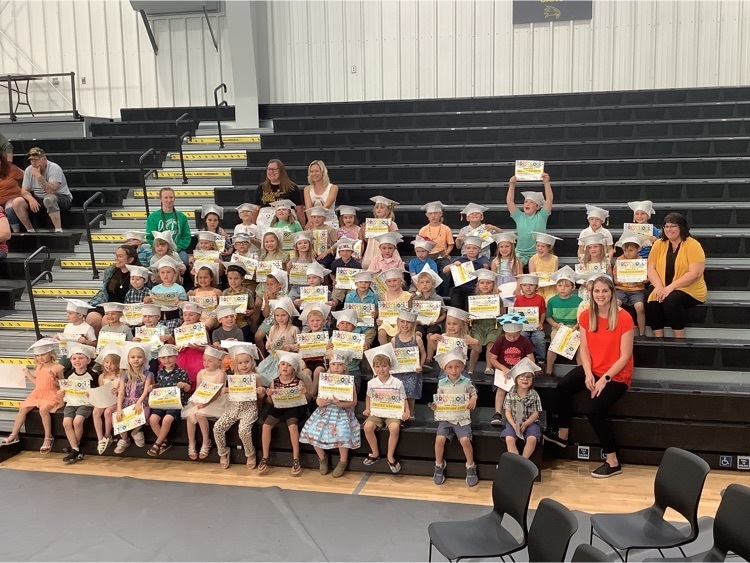 Elementary students earned a Day of Awesomeness due to fundraising efforts last winter. Thank you to all who donated because everyone young and old alike would agree- IT WAS AWESOME!! Watch out for this PTO fundraiser next winter as students are already talking about when we can do this again!